Voices of Financial Business Developers 01
Realize "USER FIRST"
with overwhelming speed.
What are the three of you currently working on?
Yasuda: I was appointed Vice President of PayPay effective January 1, 2022. I am currently in charge of the Finance Business Group.
The Finance Business Group consists of the Finance Strategy Division and the Finance Business Promotion Division, and was established in January 2022 with several dozen members. In a short period of time, the organization has continued to expand. And while we have been "laying the foundation" for the organization so far, we are now entering a phase of expanding our services and business.
Yanase: I am exerting myself every day as the head of the Finance Business Strategy Division, which is responsible for Strategy Planning and the launch of PayPay's financial service provider.
I believe that this is the Division that will play a leading role in creating new businesses through "tech-fin" that PayPay will create, and what kind of financial services we should provide for PayPay users.
Kawata: I am responsible for PayPay's Finance Business Promotion Division.
After PayPay Card became a consolidated subsidiary in October 2022, this Division aims to create more synergy between card and code payment and we are working on strategy planning, development of new services, and growth of deferred payment services.
My role is to maximize PayPay's revenue by collaborating with partners inside and outside the group to promote the financial businesses and functions within PayPay and to encourage users to use them.
In addition, since partnerships with financial institutions are important for PayPay's services, the division is also responsible for dealing with financial institutions.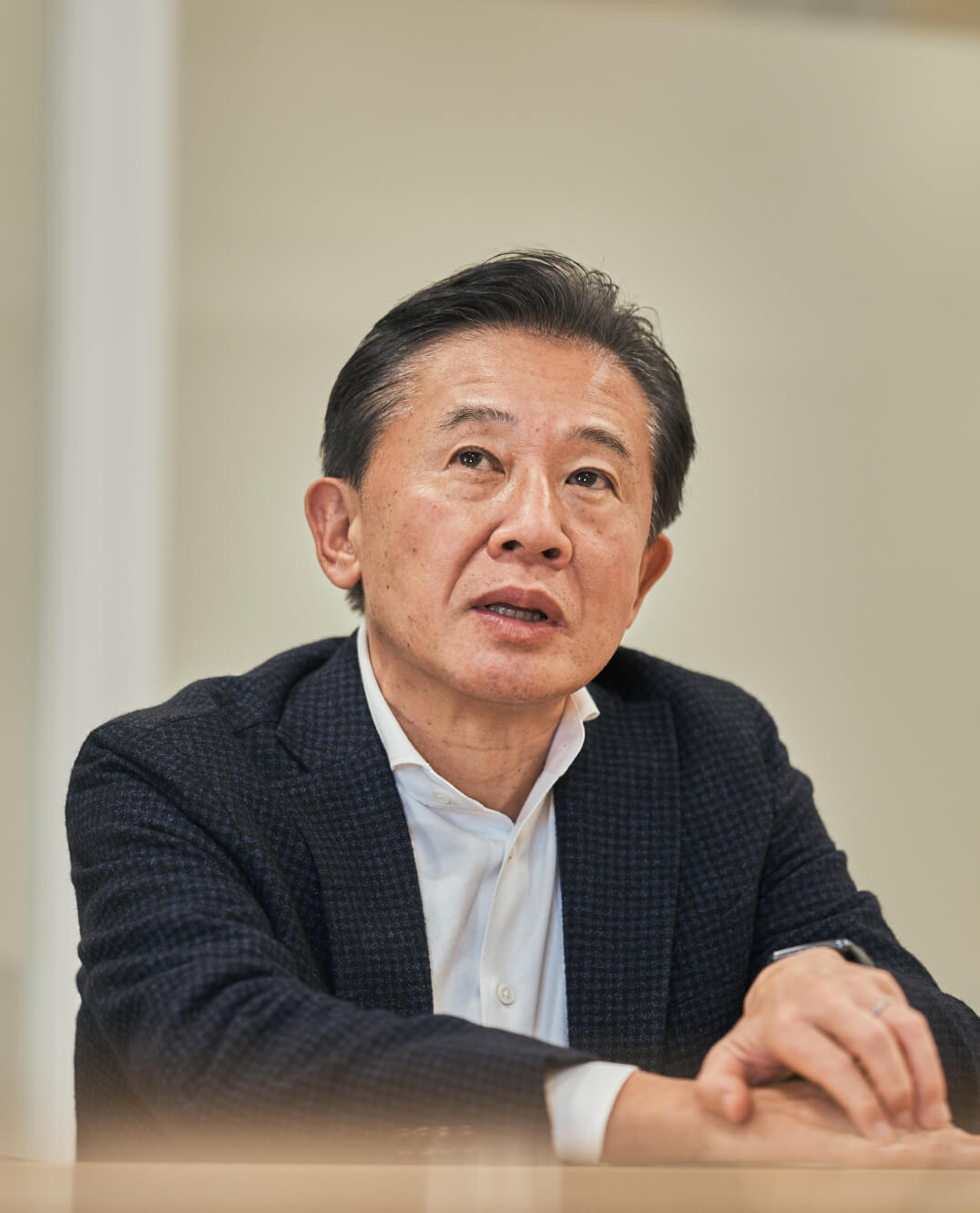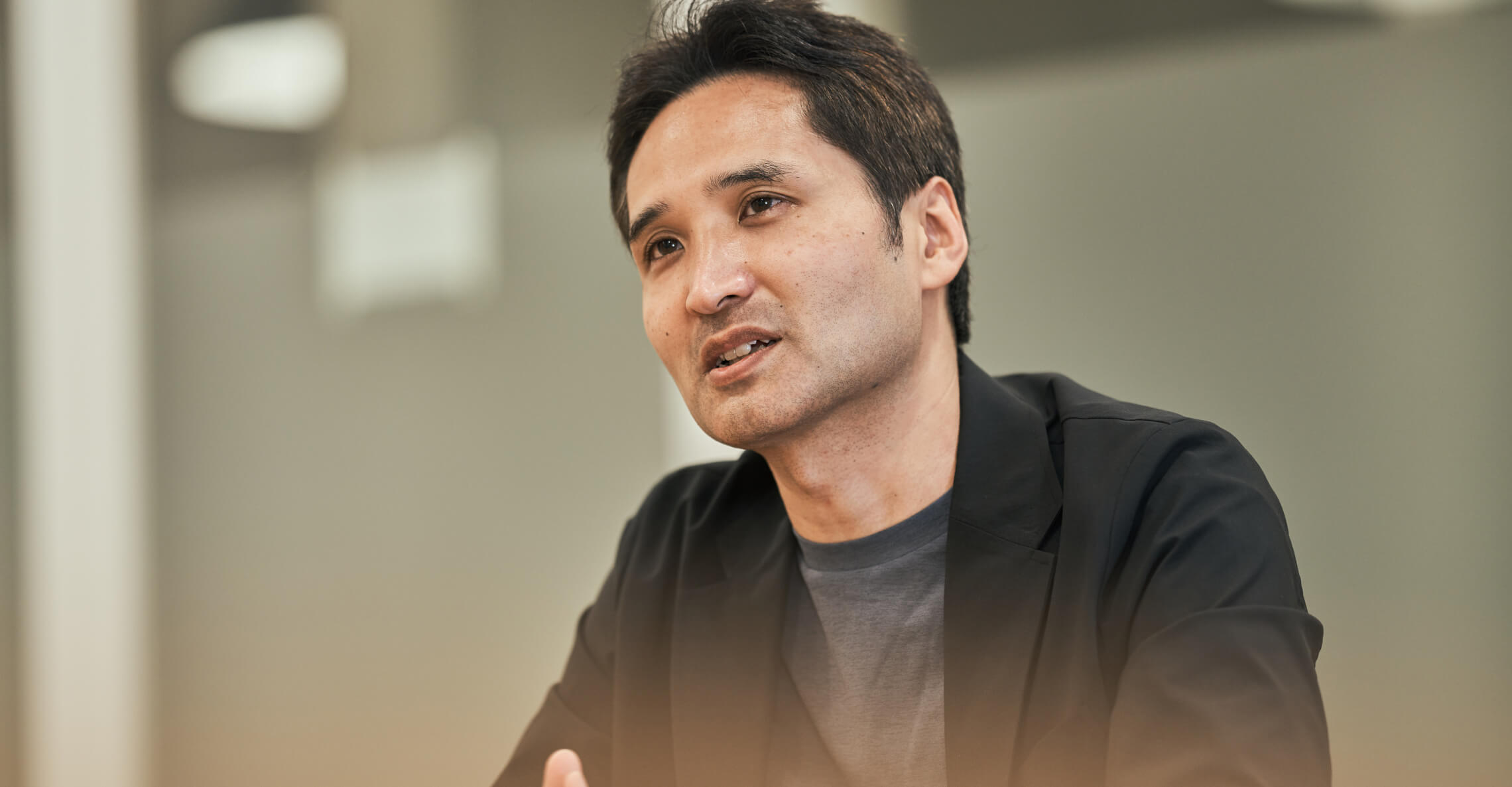 Why does PayPay do financial business?
Because we are PayPay, we will keep challenging.
Kawata: I believe that there is only room to make Japanese financial services more accessible and convenient through the power of technology.
I believe that Finance Business Development is an area where we can take on challenges because it is a product that can take advantage of PayPay's in-house Business Development and creation capabilities, as well as the SoftBank Group's assets such as banks, securities, and cards, and the media and services of Yahoo! and LINE.
Yanase: Because PayPay started as a smartphone app, I think we can develop an unprecedented, easy, and familiar financial service.
PayPay originally started as a payment service to "use" money for payments, so it is important for us to make it easy and convenient for users to use PayPay.
In order to make PayPay easy and convenient for users to use, it was natural to implement not only "spend" but also "store," "increase," "borrow," "save," "manage," and all other functions related to money.
Yasuda: In a way, PayPay is like a disruptor in some ways.
PayPay is a Fintech company that can pioneer and evolve its own financial services using technology.
On the other hand, while being a disruptor, I believe that we can improve the customer experience by creating "User first," and deliver financial services that no other company has been able to achieve so far.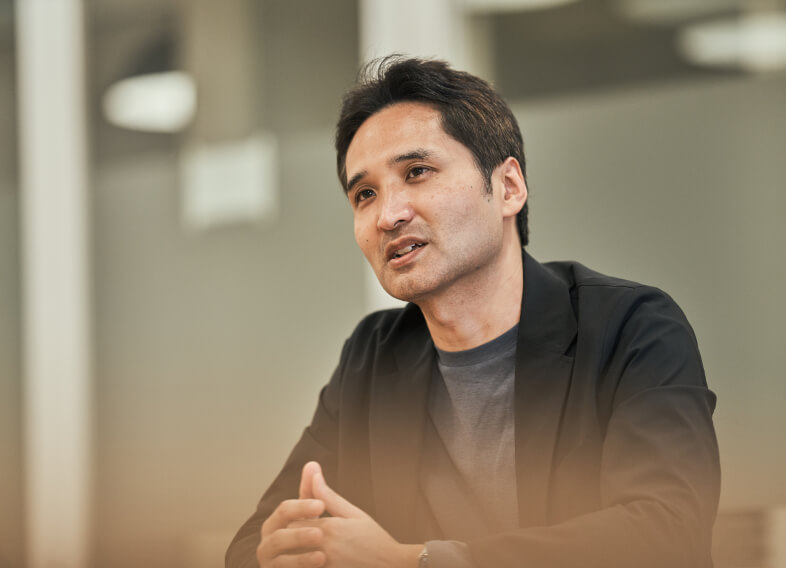 Where is PayPay headed?
Challenging the realm of "monozukuri"(creating things) and "kotozukuri (creating services).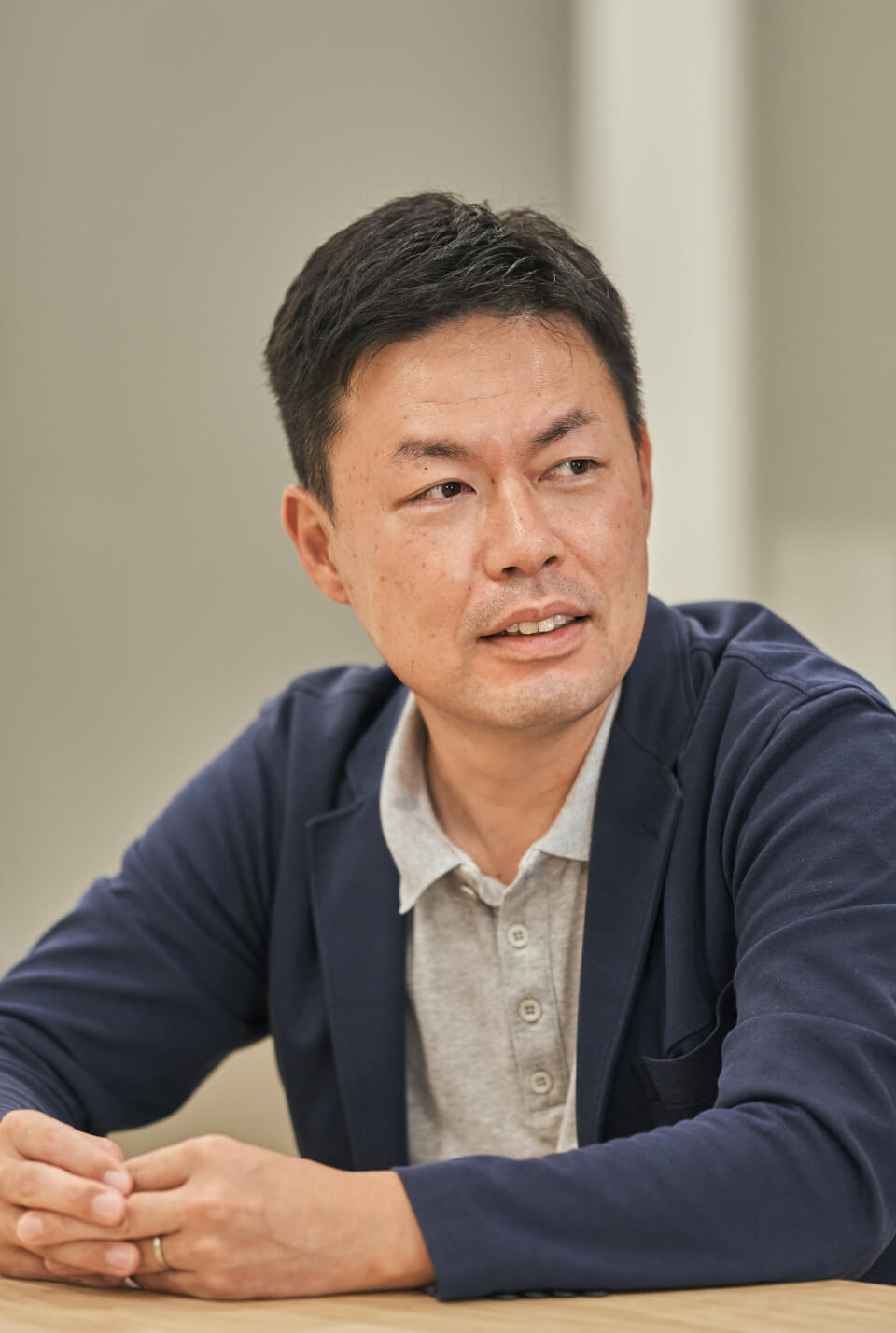 Yanase: Through PayPay, I would like to realize a world where everyone can equally experience and benefit from all kinds of financial services and enrich their lives.
Kawata: I, too, would like to see such a world where PayPay is used naturally in various life situations.
As our business grows, the number of tasks I am working on is increasing, and I feel that I can take on dynamic challenges through the realization of all kinds of financial service functions.
Yasuda: You are truly taking on the challenge of "monozukuri" and "koto zukuri" (creating products and services).
Yanase: Yes, that's right. This is not so much a vision as an immediate goal that I want to achieve in the near future.
I would like to create a world where people can easily and conveniently access financial services on their smartphones, and I hope that PayPay will be an intermediary in this world.
Yasuda: PayPay has released a number of financial services that are in tune with the times, so I hope that PayPay will be able to provide all kinds of financial services in the future.
In order for PayPay to become a "super app" with all kinds of functions in the future, I would like to work with like-minded colleagues to realize our vision.
We can do this with PayPay's speed and our colleagues. I believe so.
What do you value about working at PayPay?
Yasuda: PayPay is staffed by people of various nationalities, cultures, and backgrounds.
The greatest strength of PayPay is our team, which is made up of members with diverse backgrounds.
That is why I value the phrase "Ego is not welcome, communication is necessary" very much.
A new Business Promotion cannot succeed unless we work together with our colleagues with a strong sense of commitment, so I would like to involve everyone around us to make our vision a reality.
Kawata: Work for LIFE or Work for Rice.
PayPay's financial business is now in the start-up phase, and because there is no right answer, we have to keep moving forward and keep repeating the challenge of restaking.
If we try it and it doesn't work, we can all think together and repeat improvements based on that experience.
The first step is to go to bat. If you don't stand up to bat, you won't even see the opportunity, and the awareness that comes from that experience, whether it is a failure or a success. This realization is the chance that will help PayPay to take another step forward.
Yanase: I have two things.
When creating a service in the financial domain, legal compliance is inevitably required. It is both difficult and interesting to create products and businesses without losing speed in the process.
Under such circumstances, our starting point is always "user first".
A service grows only when it is supported by its users.
This is the one thing that we must never waver from, no matter what.
And" SPEED is our bet on the market"
Once users leave, they do not come back.
We always think about what users are looking for, and dynamically change the service in a unit of one or two weeks. I believe that such speedy movements will create even greater value.
Even when making changes to a service, PayPay members reach a consensus as soon as possible, and improvements can be made on the same day or the next day.
Kawata: The two points of "user first" and "speed" are, so to speak, part of the Finance Business Group's culture.
In particular, speed is something that is easy to be aware of in every situation in our daily work. As long as we are able to do this, it will always lead to something.
Yanase: Even in a negative situation, the sooner you fail, the better (laughs).
Kawata: It doesn't matter if we fail, let's just do it right away! That's the spirit (laughs).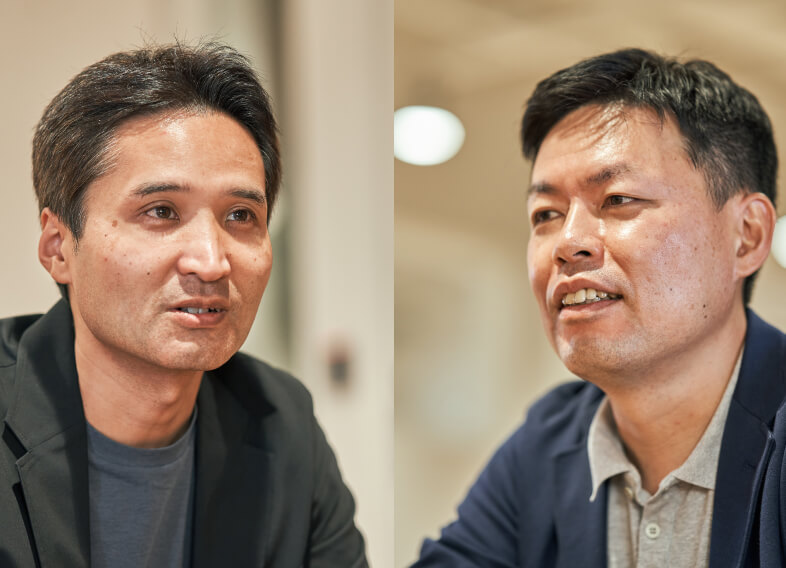 What kind of company do you want to make PayPay?
Yasuda: PayPay has more than several thousand employees and is becoming a so-called big company, but we do not want to lose the culture that we have had since our founding.
We have a flat culture of mutual respect, a mindset that values teamwork, and a startup mindset. I would like to keep these characteristics and make it a company where we can create the future of finance together with our colleagues in a larger organization.
Kawata: Finance is irreplaceable for the economy.
I would like to make our company a place that delivers services that have never been realized by any other company.
Yanase: I agree. I would like to make a company that can handle everything related to money.
From there, I want to realize a world where everyone can benefit equally from financial services and make their lives more convenient.
Kawata: To achieve this, we need a perspective that multiplies each service, creates synergy, and transforms them into services that are even easier for users to use. I would like to create a service that all users, not just some, will find easy to use, and lead to a world where "as long as you have PayPay, you can handle your money-related needs.
Yanase: It would be nice if we could also be the one to bring a windfall to the area where people say that Japan is not very literate in financial matters.
The financial business has been around for a long time, which is why it is difficult to change, and users have become accustomed to inconvenience in many cases. I would like to create an environment where we can challenge ourselves to create "user-first" products and services, and continue to deliver them to users.
Kawata: There are still many things we want to create within PayPay.
We want to create and deliver things that we ourselves like.
Yasuda: The strength of PayPay is that we can create both "things" and "services.
Because there is no definition of Fintech, I want to continue to be a company where we work together to create the definition and history of Fintech.
Kawata: Fintech is in its start-up phase now, and in two to three years, the definition may have already been decided.
Because of this environment, if you have even a small part of your heart that wants to take on a challenge, I would like you to jump in.
This is the phase that PayPay is in right now, and it is filled with many exciting aspects.