PayPay 5 senses PayPay's organizational culture &
work style unrestricted by place or time.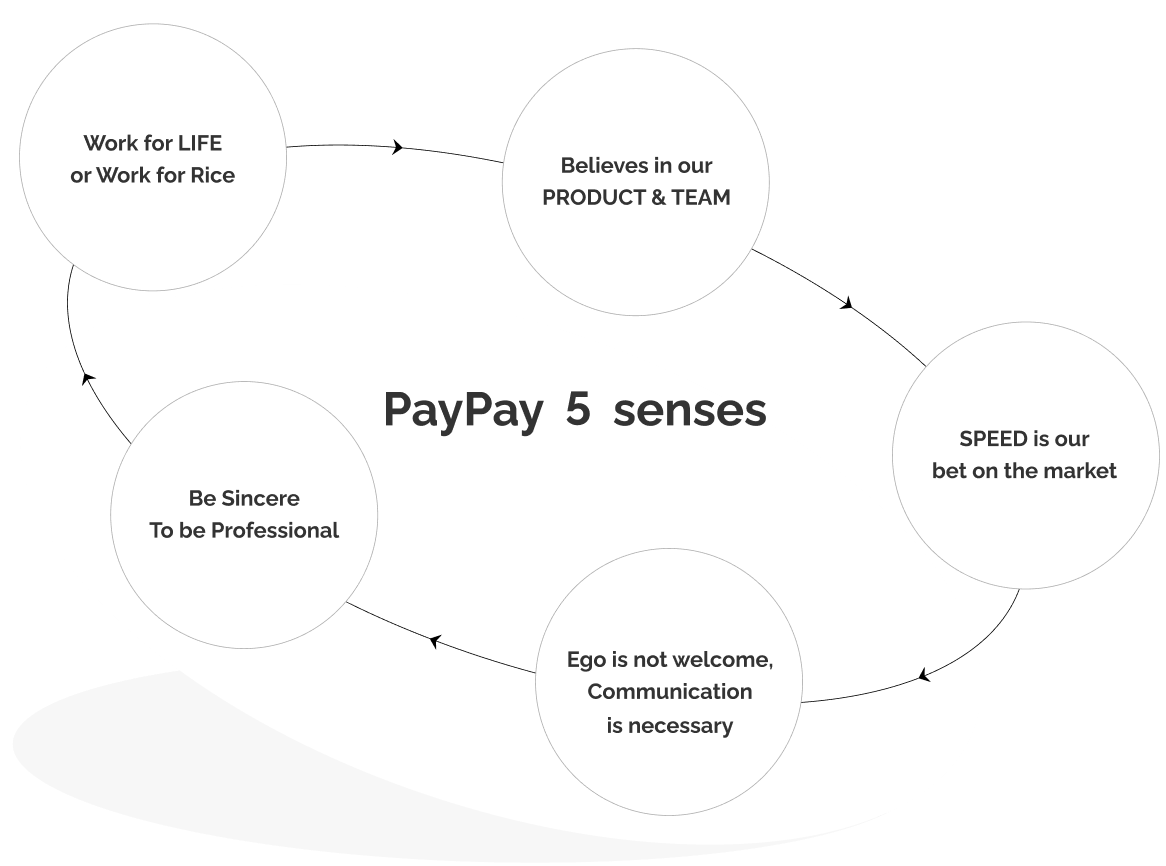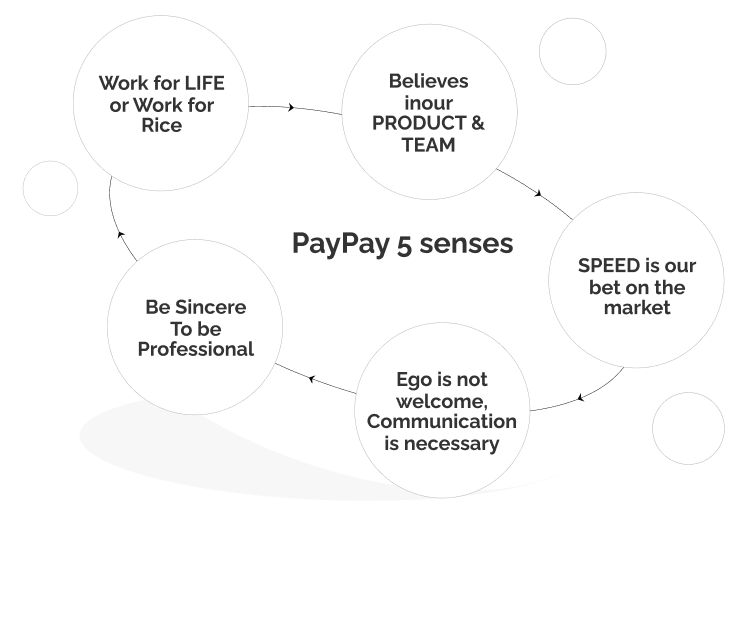 Believes in our
PRODUCT & TEAM

Enjoy growing together, believing in the product, our teams and that we will be the no.1 fintech company in the world.

SPEED is our bet on the market

Contribute to our users and the company by achieving results at an amazing speed.

Ego is not welcome,
Communication is necessary

Value communications and respect diversity of our colleagues. Work together and tackle tasks as one.

Be Sincere To be Professional

Be sincere and work as a professional without making any compromise. Create new opportunities and values.
Go through till the end.

Work for LIFE or Work for Rice

Take action, looking for essential objectives and values.
Try to take risks again and again and never stop challenging.