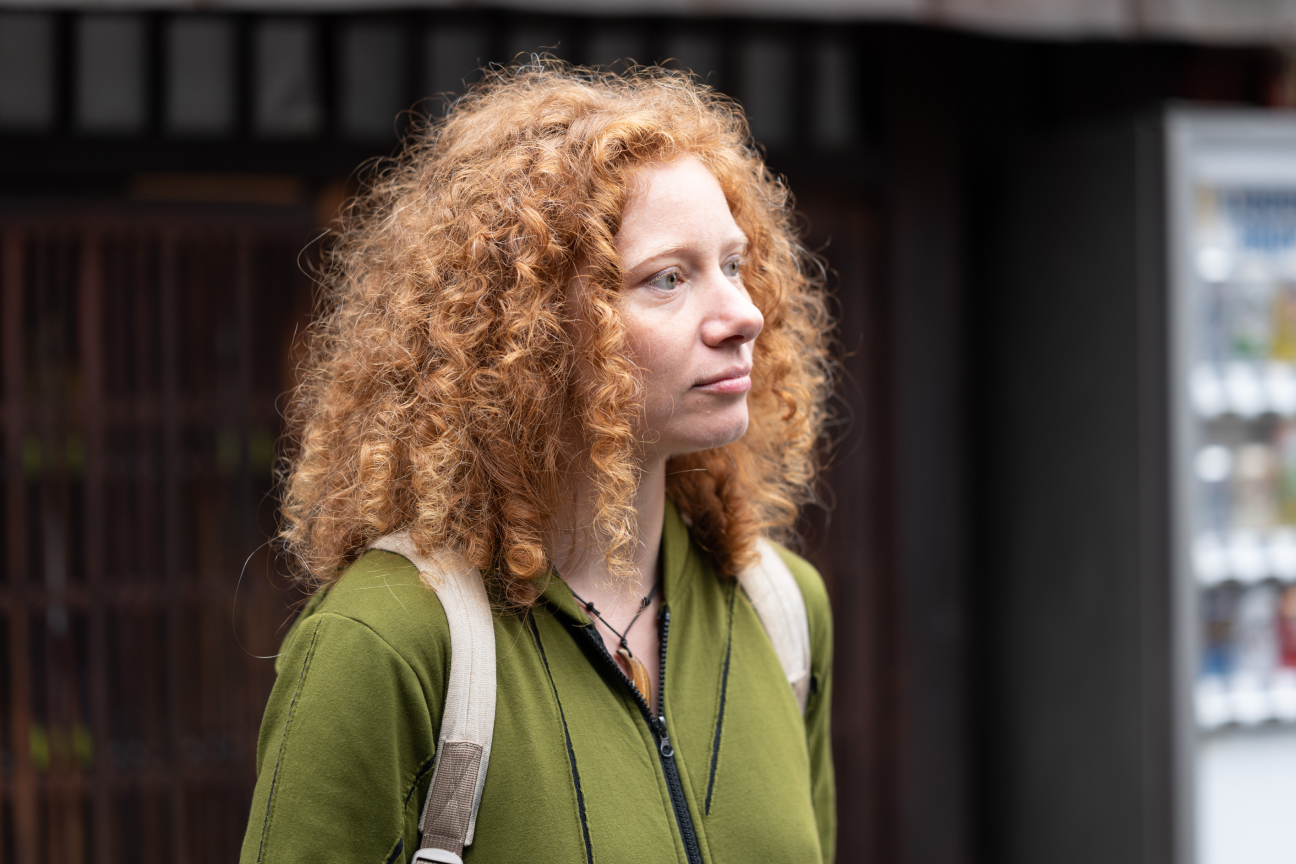 How did you join PayPay?
Actually, it has been my dream to live in Japan for a long time. I found PayPay in my search for a new job, and was attracted to the WFA system, which allows me to work professionally wherever I am. I like Kyoto, where I live now, because it has a good balance between nature and the city, and traditional buildings and culture, such as shrines, are close at hand.
How do you work in a team under the WFA system?
In my team, we have daily conversations on Zoom and Slack, as well as monthly lunches at the office to communicate face-to-face with our peers. Because we are a group of people who value open communication, we are able to work in a fully remote environment without any problems.
I was once working in a park on a nice spring day, watching the cherry blossoms. I was showing everyone on the team what it looked like with my PC camera, and to my surprise, the other members of the team were working in a park as well! This is how we enjoy working together, and we all help each other when we have problems. I believe that the feeling of trust within the team leads each person to work with a sense of responsibility and ownership.
The appeal of PayPay
WFA saves me commuting time and gives me the freedom to choose where I work. If you are proactive in proposing improvements you want to make and can convince others to do so, you can work on large-scale projects even in a fully remote environment. On the other hand, you do need to be prepared for the speed at which things move forward. It is not necessary to have everything perfect from the beginning, and it is important to always approach the work with a spirit of challenge!