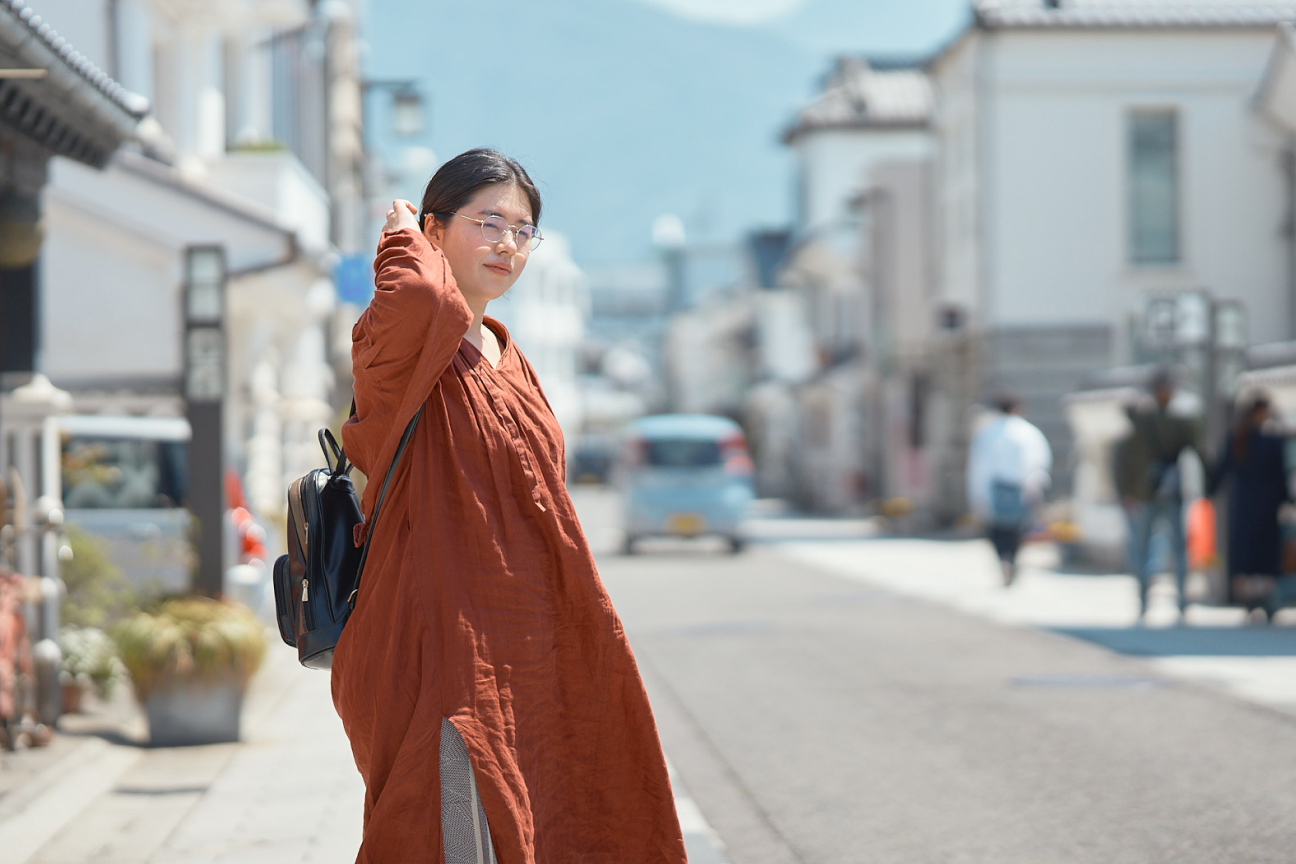 Why Nagano?
I was born and raised in Tokyo. I love that city simply because I'm used to it, and because it's always full of new discoveries. But after hearing stories from colleagues at PayPay about moving to Tokyo from different parts of the world, I started thinking about the idea of living in a different country or city. The pandemic made moving out of Tokyo even more realistic. After considering many cities, I chose Matsumoto because it fits my interests perfectly, home to an array of beautiful crafts and cultures as well as nature. Improving quality of life improves quality of work, in my opinion. Being able to get to Tokyo by express train was also a big plus in choosing Matsumoto.
What did you let go of?
I guess now there's a very physical distance between the things and people I grew up with. In Tokyo I enjoyed visiting galleries or shopping at department stores for inspiration. Also, my family and friends are all in Tokyo, since that's where I lived for 25 years.
What did you gain in return?
Inspiration! A healthy life!! A big home office!!! So many things! Traveling back and forth between Tokyo and Matsumoto is quite refreshing in terms of inspiration – it helps me imagine how the product I create is used by different people across different scenes.
How is working remotely?
I'm definitely more efficient in getting things done! I have my own home office now, so it's much easier to concentrate. The view of the Japanese Alps from the window keeps me relaxed too.